Frasse and the Peas of Kejick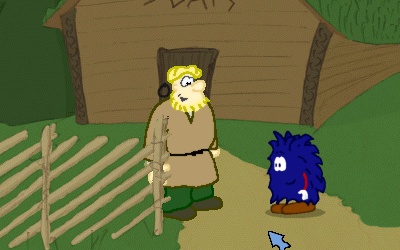 Frasse and the Peas of Kejick is an adventure game featuring Frasse, a blue hairy monster. Cute, isn't he? The game is not only cute, but also funny and you can download it for free!
Here is the installer for Frasse and the Peas of Kejick. (10.5 MB)
The game requires Windows, but I'm told it also runs under Linux, if you use WinE. Since the installer may not work if you're not using Windows, I have also prepared a special zip-file containing the game (12.8 MB). Note that you do not need to download this if you are using Windows and have downloaded the nice installer program.
Rikard Peterson


Trumgottist
Reviews
Don't know enough about the game to download it yet? Read some reviews:
Do you know of a review not listed here? Let me know about it, and I'll add it to the list!