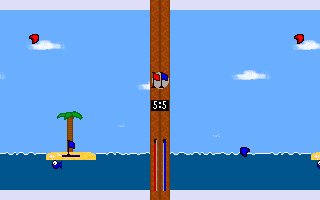 Download the file below and run it to install the game Rocket Duel. Instructions on how to play are included in the download. Please tell me what you think of it! Even if you think it's a bad game – let me know! If you write me, I can also notify you of updates, if you want. A playfield editor is included in the Windows download.
MacOS X version (v. 1.11): Raketduellen.dmg
Windows version (v. 1.10): Raketinstall.exe
Have fun!
/ Rikard